Patients Diabetes (Type 2)
Fluctuating Readings
36

views

4

times supported

4

comments

1-path
06/05/2020 at 6:40 PM
I've been a diabetic since 2012 but still hasn't had a grasp on continous control. I had a blood sugar level of 280 this morning and without anything to eat or drink 2 hours later it spiked to 343. Can someone answer this for me please?
All comments

Courtney_J
Community manager
06/08/2020 at 5:07 PM
@1-path Hello 1-path, thank you for starting this discussion. I'm sorry you're having a hard time managing your blood sugar levels. Let me tag some members who may be able to share their insights and advice with you.

Hello everyone, how are you today? Have you ever experienced unexplained fluctuations in your blood sugar levels? Did you find a reason behind it? What did you do to get better control over it? Feel free to share your experiences and advice here!

@Cjsmommy1021‍ @Brebre3033‍ @Bbrown72‍ @Missy113‍ @tsirkel‍ @BigMark‍ @mollymae2002‍ @Ladouglas‍ @Maryammady‍ @aafreimann‍ @Sickandtired‍ @Jacquline326‍ @funsize60‍ @lighthouselvr58‍ @crissyokc52‍ 
Take care,
Courtney
See the signature
Courtney_J, Community Manager, Carenity US
Fluctuating Readings
https://www.carenity.us/forum/diabetes-type-2/living-with-type-2-diabetes/fluctuating-readings-2033
2020-06-08 17:07:49

lighthouselvr58
Edited on 06/12/2020 at 12:24 PM
Thank you Courtney for your concern.Actually my sugar levels are doing good right now. I changed the way I eat.So far I've lost 40 pounds and intend to get to a healthy weight. I have switched from salt to Mrs.Dash, I've learned to read labels when I go to the grocery store, my doctor has given me advice on what to look for and I do that. I am on something to help me lose the weight and that along with my change in diet is really helping. I take my sugar rating and blood pressure reading twice a day and most Of the time my numbers are pretty good, in fact my doctor is well pleased with the way things are going. Time before last they took my A-1 C it was 7.6 and it had come down at my last doctor visit to 5.3 so with gods help what I'm doing seems to be working and I take my medicine like I'm susposed to.This time around I'm doing it for myself first, secondly I'm doing it for my kids because they worry about me and they don't want anything happening to me or be dying  before my time. Also I've got a new grandbaby almost 5 months old and I want to be around to play with him.I have a doctors visit this coming Wednesday and I am praying that I will finally be below 300 pounds. I started out at 341 and I have never weighed that much in my entire life, even though I've struggled most of my life with weight  it's never been that high before and that's what got my attention.
See the signature
Lois Kearney
Fluctuating Readings
https://www.carenity.us/forum/diabetes-type-2/living-with-type-2-diabetes/fluctuating-readings-2033
2020-06-08 20:44:09

aafreimann
06/12/2020 at 11:53 AM
Hello! I was diagnosed on May 30th, 2020 with Type 2 diabetes with a blood sugar of 459 and A1C of 12.5. All readings under 200 to me are worth celebrating at this early stage in the game where my readings are all over the place. I'm taking Metformin 500mg twice a day and Lantus insulin at night (20 units as the last time I weighed I was at 227, and I'm five foot six). 
My fasting glucose is almost always the lowest reading of the day; the reading I take an hour after breakfast has so far almost always been the highest (I check glucose levels four times daily and log them). 
At this early stage, I'm wondering how long it will take to get these under control and stabilized. I'm doing my best to be compliant to all the doctor has instructed me. 
Oddly I'm learning that sugar isn't my downfall so much as SODIUM is, and it's in seemingly everything. Oh and blurry vision; began the day of diagnosis and has been on/off (mostly on) since that day, so I just use dollar-store readers while I wait and see if my vision will adjust back to the way it was or if it's time for me to get some corrective lenses. I'm 48 years old, so maybe those things are just happening at the same time? 
See the signature
Antigone A. Freimann
Fluctuating Readings
https://www.carenity.us/forum/diabetes-type-2/living-with-type-2-diabetes/fluctuating-readings-2033
2020-06-12 11:53:39

lighthouselvr58
Edited on 06/12/2020 at 12:56 PM
I have to watch sodium myself. I am on two medications for blood pressure, Atenolol & Lisinopril. The doctor told me to also watch the saturated fat in foods because I think that somehow has something to do with raising the bad cholesterol. So here when I go to the grocery store I'm reading labels left and right, LOL I have to watch not only the carbs but underneath the carbs, it lists if there are any added sugars which can also raise your sugar. When you get to the point that you can get your sugar under control and say you want pasta, there's a brand of pasta called Dreamfield. That doesn't mean you could go hog-wild with it, but that kind of pasta is kind of designed for people with diabetes because it's not as quick as regular pasta to turn into carbs. And the joy of joys and I have discovered sugar-free barbecue sauce and sometimes I'll get the Tysons grilled chicken nuggets. It's not like Chick-fil-A's, but at least it's something that I can have within moderation. I find it your frozen steamable vegetables are really good for you because they are low in sodium and carbs and saturated fat. But just like with anything else you have to use wisdom. On the occasions that I do want bread, I get sugar-free bread which is low carb and low sodium. I switched to unsalted margarine, I gave up the salt shaker and switched to Mrs. Dash. I discovered that you can have like uncured beef hotdogs and uncured bacon but there again you have to limit yourself. It doesn't mean you can't have some foods but you can use wisdom and if you need help talk to your doctor or a nutritionist. Some of the things I remember from when my late husband was diabetic for 10 years before he died from cancer and that was a crash course in learning. It comes down to how bad you really want to do this and I believe you want to do it. I take metformin myself,500 mg in the morning and at supper. A lot of things I found that by switching to organic it was better for me because it was lower in carbs and sodium in the fat. I even found at a Publix supermarket you can get low-carb fresh potatoes and I also found low-carb frozen fries. No, I couldn't go hog wild because I found it, but at least I found something that I could eat and not feel guilty about it. It takes a lot of searching for yourself, Reading those labels, and talking with your doctor. Let me know how you're doing. I'm no professional, I'm no doctor. But I have learned so much in these past few months since I was diagnosed and I started losing the weight which in my case has made a huge difference in my sugar levels and my blood pressure. I hope that maybe something that I've said will help you and encourage you that it's not hopeless, it just takes a little time when you first find out to find something that works for you, but it can be done because I am living proof of that. Every day I ask God to just help me not overdo it.🌻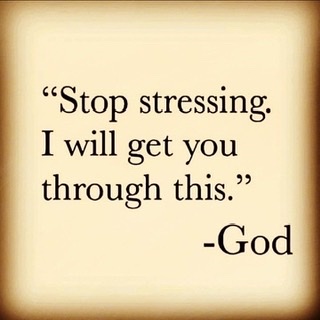 See the signature
Lois Kearney
Fluctuating Readings
https://www.carenity.us/forum/diabetes-type-2/living-with-type-2-diabetes/fluctuating-readings-2033
2020-06-12 12:45:51
Members are also commenting on...
Subscribe
You wish to be notified of new comments
You have been subscribed