Bariatric Surgery & Obesity: Psychological Follow-Up, Cost And Effectiveness
Published Dec 10, 2018 • By Louise Bollecker
At 56 years old, Fabienne lives in the Gard region of France and is the mother of three children. After a major weight gain related to depression and medical treatment, she opted to undergo a procedure called Sleeve Gastrectomy (aka Gastric Sleeve Surgery). A positive experience that she shares on a daily basis with other patients, as part of the patient association she has created in France: Némo. 
Struggling with Obesity? Know someone who is? Or are you diagnosed with, or know someone  who is diagnosed with, a condition dealing with metabolism or the endocrine glands? ADD THE CONDITION to your profile and JOIN THE DISCUSSIONS.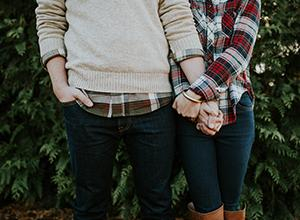 Prior to surgery, how long did you struggle with Obesity?
I struggled with obesity for more than 10 years following a heavy treatment for depression: bi-polar and also had various stays in psychiatric clinics and underwent electroshock therapy and up to 16 mediacations per day.
Were you psychologically and physically suffering with obesity?
Yes, I was struggling psychologically with my obesity; just looking in the mirror was really problematic. I was always thin, even after my 3 pregnancies. Each time I had lost all my pregnancy weight. The treatment I underwent for depression made me feel better but it also made me gain a lot of weight. It was really hard to realize that I had to change the size of my clothes every few months.
What was your BMI when you had the operation?
My BMI was 38.
Did you try other methods before opting for the surgery (diet, physical activity, therapy, etc.)?
No, I had not tried any other treatment options. I used to walk a little, but my knee pain constantly caused me problems. Being overweight placed a lot of stress on my knee joints and I also truggled from repeated bouts of sciatica, which all placed a great constraint on the amount of physical activity I could do.
Was the surgery your decision or was it recommend by a doctor?
I discussed with my doctor about what I could do regarding my obesity and bariatric surgery. I had in mind getting the gastric ring / gastric band but he advised me against it and directed me to the gastric sleeve surgery with a surgeon he recommended. When I met the surgeon, he confirmed my choice of the sleeve, the ring/band was not recommended and gastric bypass causes far too many constraints.
How was the operation? How long were you hospitalized?
The operation went very well. I went back to the clinic on a Thursday evening, operated on Friday morning and left on Tuesday morning. I was in intensive care for 24 hours because of my sleep apnea, but it was merely a precaution on the part of anesthesiologists.
Did you have any pain after or as a result of the surgery?
No, no pain; even the pain of the celioscopy was very manageable. I was still on an IV for 24 hours. If I wanted, I was entitled to doliprane, but no significant pain.
The price of this type of surgery is often mentioned as a barrier. Have you been reimbursed for this operation? How is the administrative procedure going?
- This portion of the testimonial is very different from the experiences in the USA, as the United States does not have Universal Healthcare. Discuss below, or by clicking here to enter into a dicussion, your experiences with the cost associated with surgery in the United States with surgeries similar to this.
I got a full reimbursement, even the fees associated with the cost of the surgeon and anesthesiologist (a total amount of 750 euros for both [~$852 US dollars]) were reimbursed to me by my mutual insurance company, but I have very good mutual coverage. Otherwise all other costs were covered by the government health insurance.
Did you receive psychological follow-up before and after this irreversible operation?
Yes, absolutely, follow-up is very important. Within the clinic, there is an obesity center, so there are pre- and post-operation meetings where we are explained the importance of both psychological and nutritional follow-up.
What were the effects of the operation? Did you lose weight right away?
I was losing 5 kg (~11 pounds) per month. To date, more than 2 years later, I have lost 53 kg (~117 pounds).
Have you changed your eating habits? What did you find most difficult?
Yes, my eating habits have changed. I don't drink soft drinks anymore (no more bubbles (CO2)with an operated stomach). Before my operation I was usually craving sweets, but since then I have been craving salty foods.
I eat a little, just 3 to 4 small portions per meal. My stomach can't tolerate more. Satiety is very fast, and this is a little normal as, during the operation, the hormone ghrelin was removed. But this hormone will redevelop elsewhere (the human body is very well made), which is why even at 2 years post op it is essential to continue to follow the doctor's orders and focus on proper eating habits, because bad eating habits can return quickly.
To date, nothing is difficult for me. It is true that I have somewhat the pleasure of eating, but what is very paradoxical is that I now cook often. Restaurant meals are no longer desirable for me. It is in my opinion wasteful even if I only have a starter and a dessert. The worst thing about eating out is when I don't finish my plate, and I get the waiter around me and he ends up saying "was there a problem with the food?"..." No, it's just that my stomach is full..." It is funny.
Did your family and friends support you during this period?
At first my husband was against it, one of my 24-year-old sons at the time told me "having stomach surgery performed on you at your age... why are you even bothering with this?"
But my husband saw that I was steadfast in my decision, so he was very supportive and attended all my appointments before and after the operation. And he continues to support me even if he is a little worried now because I have lost so much weight. I am 46 kg (~101 pounds)for 1.66 m so my BMI is very low.
My son, considering my current weight loss result, tells me that undergoing gastric sleeve surgery was right thing to do.
Do you have no more weight to lose?
No on the contrary, I should gain a little more weight, but my stomach, and me mentally, is not having it. Now that I've lost all these kilos I can't see myself gaining any more weight. Since I am also very nervous, the little I eat I burn in calories, because since the surgery I have been exercising every day.
What advice would you give to an obese patient who is wondering about a sleeve?
My advice is as follows: Find a good multidisciplinary medical team, asks your doctor or hospital about resourecs that can help you with the pre and post mental and physical aspects of the surgery, find, and listen to, the help of a dietician, seek a psychologist, do a nutritional rebalancing, but above all do physical activity.
Find an association or support group that can also help you, support you, and advise you a long the journey and process; do not remain alone in the face of all the questions you may have after such a surgery, or any surgery targeting obesity.
Research and ask questions on how to adapt your physical activity to what you are capable of... research and ask questions about how sophrology, hypnosis, pilates, muscle strengthening, aquagym, and other methods can help you. It is good to attend focus groups, it is necessary to speak, to listen, and feel supported and understood, and this can be found within patient associations and groups.
Moreover, since October 2017, I have created my own patient association in Nîmes, France. The association is called Némo - Nîmes-Obésité.
Members, please feel free to comment, ask questions, and thank this member for the testimonial.
What has been your experience with Gastric Sleeve Surgery or a similar surgery?
You will also like
Fact sheets