US Approves First RNA Interference Drug
Published Sep 4, 2018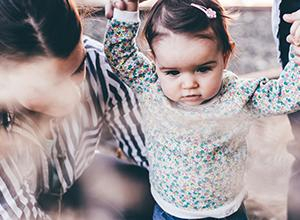 Alnylam's Onpattro (patisiran) can treat a rare hereditary disease by silencing a specific gene.
The first therapy based on RNA interference (RNAi) gene silencing has been approved by the US Food and Drug Administration (FDA). Alnylam Pharmaceuticals got the green light for Onpattro (patisiran), to treat hereditary transthyretin amyloidosis a rare, progressive and often fatal disease.
A mutation in patients with this hereditary disease makes a toxic form of transthyretin protein that is deposited in the heart and peripheral nerves. Patisiran silences this gene using short pieces of double-stranded RNA that target and destroy the sequence of messenger RNA (mRNA) that encodes for manufacturing the protein.
RNAi is a natural process first discovered in 1998 by US molecular biologists Andrew Fire and Craig Mello. The pair won the Nobel prize in physiology or medicine in 2006 for their discovery. Exploiting the therapeutic potential of RNAi was hampered by difficulties in getting the synthetic small interfering RNA (siRNA) into a patient, while protecting these vulnerable molecules from destruction by nuclease enzymes. Alnylam encases its synthetic siRNA in a lipid-based nanoparticle and delivers it into the liver.
This approval heralds the arrival of an entirely new class of medicines,' said John Maraganore, chief executive of Alnylam. He flagged the potential for a sequence of new RNAi-based therapies from Alnylam in the coming years.
'Development of appropriate siRNA drugs had to overcome multiple complicated biological challenges including strategies to regulate the expression of specific genes, preventing off-target effects, surviving nucleases and delivering the siRNA to target tissues,' comments Gavin Samuels, a senior vice-president at Quark Pharmaceuticals, an RNAi therapeutics company in Fremont, US. Quark has a Phase III clinical trial underway for an RNA-based therapy for delayed graft function (DGF) following kidney transplant, and another for preventing acute kidney disease after heart surgery.
Samuels hopes this is 'the first of many approvals' to address difficult-to-treat diseases. His optimism is shared across both industry and academia. 'Rather than treating disease symptoms, RNAi may be used to treat the cause of a disease – arresting or reversing the disease process,' says Jo Milner, emeritus professor at the University of York, UK. 'Other diseases and other players will follow, and the future of RNAi-based therapeutics finally has lift-off thanks to a cocktail of basic science, translational science, finance and faith.'
'Now that the field has learned how to effectively deliver these molecules to target tissues, I believe we will see many more RNAi-based therapies in the near future,' says Chris Anzalone, chief executive of Arrowhead Pharmaceuticals in Pasadena, US, which is working on a cure for chronic hepatitis B and a therapy for a rare liver disease . 'This approval is a big step forward for the entire RNAi community,' he adds. That community includes academics and companies such as Silence Therapeutics, Benitec Biopharma, Arbutus, Dicerna and RXi, working on various diseases including cancer and HIV.
1 comment

You will also like
Fact sheets