My partner is a narcissist, what can I do?
Patients Depression
My partner is a narcissist, what can I do?
100

views

13

times supported

7

comments

Artsource
Edited on 03/20/2020 at 2:35 PM
I'm new to the site... I was in a 5 year relationship, I think I came to the terms that he's just a narcissist.... like no matter the situation IT WAS ALWAYS MY FAULT! Every single thing. I could never do anything right. But when it was good , it felt sooo good. He would be sooo sweet, soo charming and handsome. But when I did something he disapproved of, I was like it was a different person. He use to say the most nastiest things to me and honestly hurt my feelings. At first I use to think saying hurtful things back would make me feel better or heal the wound. But it never did... then he turned physically abusive. Like I loved this man soooo much. He would use to silent treatment to ignore me and I would cry so bad apologizing for alll my wrongs and mistakes. Blowing him up begging him to please stop. Every time we would try to discuss what had happened. It was always turn into a conversation about me and I would never fully get to express my thought though I made my mind up that I was not wrong. The conversation always ended with me apologizing and agreeing with HOW WRONG I WAS.  He would break up with me alll the time, which he called it space and said that he was teaching me a lesson because I needed to learn to change... now the relationship is over.. I feel so hurt because I try to give every ounce of love to him. He stole it... I think about him everyday... I cry almost every night. I feel shitty. Feeling at fault. Thinking maybe if I didn't do this or say it that way. Maybe if I kept my mouth shut.. he blames me for him being physical with me. I took the blame. I don't understand why I still want to be with him or want to keep in contact with him. He changed his number because he said he's done this time and basically said my begging won't work... how do I see the light in this situation? How do I see it isn't my fault... like at first he felt like the purest form of love in my life and everything changed... now it's like I keep focusing on the then and not the now . Everyone knows this person is bad for me and in my subconscious I do too. But it's like apart of me want him to change, hopes he'll change.. I just want to clear my consciousness of him. I want healing. The suffering of the abuse in my mental is just replaying... I don't know what direction to seek. He's 39 and I'm 22.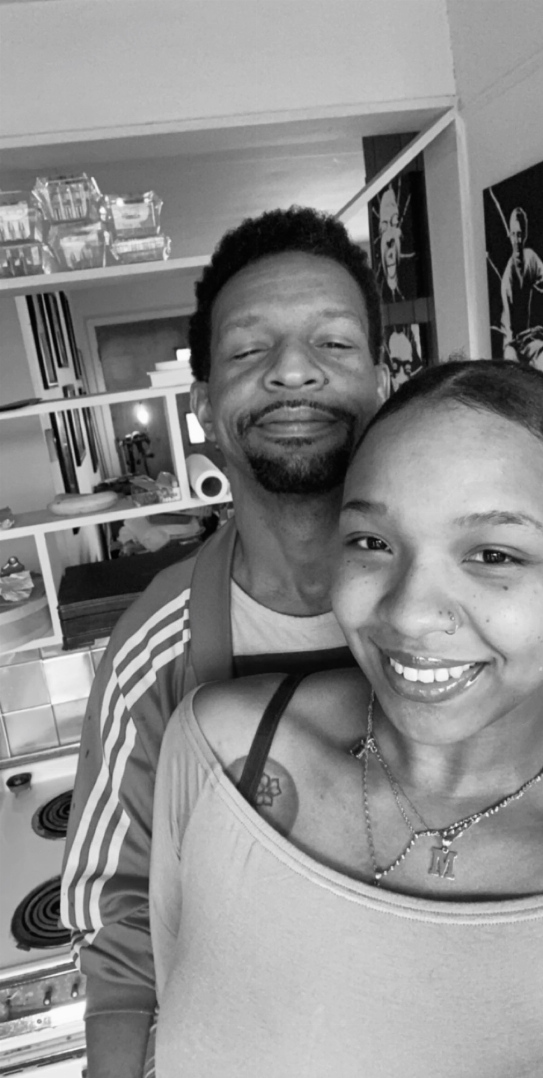 All comments

Blueone81
03/20/2020 at 7:23 PM
I'm so sorry you went through this. But you deserve to be treated like a queen. No man should ever treat a woman like that. He is the problem. Not you. I'm thankful your away from this toxic man. Years ago I was in a bad relationship with a similar kind of man. Other than my depression/anxieties, I suffered ptsd from this man I was with. He was also a narcissist who thought he treated me well. Yea, there were moments he seemed funny & he was a smooth talker but it was all a lie. He broke me more than I already was. He didn't even take my illnesses seriously& had no idea the pain he caused me. Luckily my family helped get me out of that mess& away from him for good. I changed my phone number since he kept trying to get a hold of me awhile later. There are some men who don't know how to treat women well at all& they should not be with anyone. You need time to heal. My heart goes out to you as I completely understand. Luckily a few years later I met my husband. I realized There are good men out there. Just can be hard to find at times. Hang in there. Your not alone. My name is April & here if you'd like to message me
My partner is a narcissist, what can I do?
https://www.carenity.us/forum/depression/living-with-depression/narcissism-1675
2020-03-20 19:23:37

hittites99
03/22/2020 at 3:16 AM
Hello, I'm new here to this site. I'm a married person of 10 years with my wife. We have problems just like every other household. However, my problems extend a bit here. We also have have two tenants upstairs that has stopped paying rent since January. It's an awful feeling to know someone has betrayed our trust and our home. I tried to address her complaints but she refuses all options I have put forth. I don't think anyone fully understands that when you are living with someone who is not paying their way in life, it becomes a very depressing situation. How can I fully explain someone walking above you, having free reign on a multi-level apartment and behaving that they are entitled to be there. I cannot fully fathom that the our own laws protect someone like this. How can I explain the gravity of my situation that this has affected my life, marriage and even my work.
I wake up everyday feeling down. I do not want to be in the house because of the persons up stairs. I do not want intimate relations with my wife. I do not want my kids around or to see anyone. I've tried to be calm and understanding like my wife, but I cannot be like that. If I could see the light when this nightmare will end, I may feel better. Unfortunately, this situation could be going on for up to a year. That's the problem I have is I don't know when this will end and I don't know the outcome of all of this. I cannot be happy in my own home anymore. I already have problems with my marriage and now this is another problem on top of it all. 
My partner is a narcissist, what can I do?
https://www.carenity.us/forum/depression/living-with-depression/narcissism-1675
2020-03-22 03:16:13

lupus38
03/25/2020 at 5:12 PM
@hittites99 Wow I'm so sorry you're dealing with that. How is the law protecting them? You can't kick them out for not paying? I can't imagine how hard that is for you. The home is supposed to be the place where you can relax and be yourself!
My partner is a narcissist, what can I do?
https://www.carenity.us/forum/depression/living-with-depression/narcissism-1675
2020-03-25 17:12:17

hittites99
03/25/2020 at 10:26 PM
@lupus38 Thank you for caring. The law protect non-paying tenants in NYC. I cannot evict unless a judge grants me an eviction. Technically, they can live in a home up to 1 year if the judge grants them 6 months to find another apartment. I'm dealing with it the best way I can. With this forum, at least people can share their thoughts about daily life an strife's. I'm just trying to remain positive as I do know one day this will help. Again, thank you for your thoughts and consideration.
My partner is a narcissist, what can I do?
https://www.carenity.us/forum/depression/living-with-depression/narcissism-1675
2020-03-25 22:26:48

Cheri333
08/03/2020 at 5:03 PM
@Artsource first of all you need to no that you did nothing wrong. There is nothing wrong with falling in love with someone you think feels the same way about you. The problem hon, is the person you loved didn't really exist. And that person fed on your love and I'm sure anything else there was to feed on. Reading your story was like reading my own. If anyone would have told me that in five years I would be reduced in such an inhuman way I would have laughed. I was pretty, confident, young. But in less than 5 years, I was financially broke, homeless, had all my possessions stolen from me, and was even arrested for a made up charge of Battery, a felony. I lost friends and family. I lost my will to live. I stayed because I was raised in an abusive home, perfect for this relationship. It was familiar, and I was always told I was too sensitive it imagining things, I was a liar and a white because I did things he asked me too. He broke me down into pieces. Please find a good trauma therapist. Go on sites like Quara so you can see it broken down in order to understand that you were physically and mentally taken apart piece by piece. The hard part is after he throws it a way, you have to relearn who you're going to be. You're no longer that girl. Let yourself grieve, get angry cry. I'm am learning after two years of isolation to laugh again. I'm 51. I was 45 when I met him. I was a girl at heart that believed if you loved hard enough it would over come anything. That is not true. A girl with a beautiful soul can not "heal" a man who is not a man but a jackyl. On a lighter note. I found a gift bag at the dollar store that said, "True Love and Happily Ever After" in glitter.  I was so happy when I saw it, it was the last one. I bought it and tacked in on my bedroom wall. My first real step into who I am going to be. If you ever want to talk...I'm available. Good luck honey.😘
My partner is a narcissist, what can I do?
https://www.carenity.us/forum/depression/living-with-depression/narcissism-1675
2020-08-03 17:03:30

Dima38
09/12/2020 at 7:02 PM
As soon as there is physical abuse involved, don't stay because it won't accomplish anything, the relationship is already toxic and bound to fail in the end.
My partner is a narcissist, what can I do?
https://www.carenity.us/forum/depression/living-with-depression/narcissism-1675
2020-09-12 19:02:38

Horserider
10/31/2020 at 6:31 AM
@Artsource I read your post and it made me mad and sad for you that you were treated that way by this narcissistic person. 
First of all, this idiot did you a favor by breaking up with you.. i know you don't see it now,  but honey,  he did.
No person deserves to be treated the way he's treated you! He has physically and mentally abused you! He's not a man, he's a coward! No man should ever hit a woman regardless how mad he gets, he needs to control his anger. Why would you want to be with someone like him? He needs help. It's obvious that he has a low self esteem about himself of he has to make you feel as worthless as he is. Nobody does that!! 
You deserve someone who treats you like a queen, who appreciates you for who you are, not for the person they want you to be. Life is too short, you should be enjoying it, whether you're alone or with someone,  be happy with who you are and nature take its course. 
Instead of crying over this guy whose treated you horribly, pray for him that he finds his heart. God has a way of working things out and it's obvious that the guy you were with it's the the one. Let Him help you. I was in a marriage for 12 years and finally divorced him and it was the best thing I did. Then I was in a relationship for 9 years and he was good to me, but after Iost my 3 nephews tragically,  I realized life was too short and I broke up with him, because I needed something more and it didn't include him. I never thought I'd ever remarry, but God sent a wonderful man into my life and we've been married for 14 years.  Sometimes the unexpected can turn out to be a wonderful expectation. 
I wish you all the best. It will get better, I promise, but please stay away from him.... he's toxic and you deserve a lot better!! 
Sending you many hugs!! 
See the signature
Jennifer McCormick
My partner is a narcissist, what can I do?
https://www.carenity.us/forum/depression/living-with-depression/narcissism-1675
2020-10-31 06:31:26
Members are also commenting on...
Subscribe
You wish to be notified of new comments
You have been subscribed