Carenity helps me stay positive despite my MS
Published May 19, 2017 • By Léa Blaszczynski
In this interview, Sarah, who fights against MS, tells us what is like to be together on Carenity. Sarah is 28 years old and has been a Carenity member on the French platform since 2015. She explains how thanks to this site she has found support, optimism and self-confidence.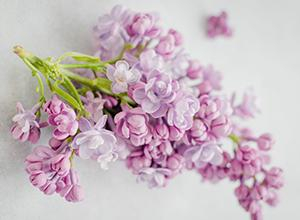 Hello Sarah, could you introduce yourself?

Hello, my name is Sarah and I am 28 years old. I am currently single and I don't have kids. I work in logistics. 
My condition was detected at the end of 2012. I started to lose sensibility in my toes and progressively it went all the way up to my hips. They made me a bunch of studies and then they gave me the diagnosis.
Which are the impacts of MS on your everyday life?

I was always a really sportive and active person. I practiced sports 4 times a week, I went to competitions. But after learning about my condition I had to slow down, even though if now I still practice physical activities regularly. Being fatigued has taken a huge part in my everyday life.
I still work, this is why after a day of work I only want to rest. I have less motivation to go out with family or friends, but once I go out I don't have problems in staying there.
You've been a Carenity member since 2015. How did you find out about us?

I discovered Carenity through social media. I saw the add and I felt that it was something I needed to explore.

Why did you subscribe?

As I wasn't in any association or forum linked to my condition, I didn't had the opportunity to talk and exchange about my condition with people going through the same things as me. 
So as I am really active on social media I told myself this was exactly what I needed in order to talk about my condition.
Which is the functionality that you use the most?

The one I use the most is the private messages. I have made some friends on Carenity and we have now the habit of talking to each other frequently about our conditions, but also about everything else going on in our lives.
How "being together" on Carenity has helped you to learn more about your condition and to find strength to face your condition?

"Being together" in Carenity has helped me to feel less alone. Before Carenity I felt really alone sometimes, misunderstood by my relatives or other people. In Carenity, I see that other people live like me day to day, feel the same things or even have worst experiences than me.  This helps me to put things into perspective, to be positive and to push myself to fight against this and live. Reading other "ms sufferers'" testimonials helps us to understand what is happening to us.
What positive message would you like to share with the people interested in this site and the rest of the Carenity members?

The message that I can give is to not hesitate in joining Carenity. It is a place where we can express ourselves without being judged. The community is just adorable. The members help and support each other. We are all fighting against a condition and we advance all together side by side.

1 comment

You will also like
Fact sheet