NASH: the first World Awareness Day for Fatty-Liver Disease
Published Jun 14, 2018 • By Léa Blaszczynski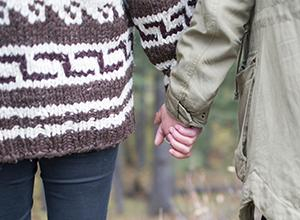 Starting today, June 12 officially is International non-alcoholic Fatty Liver Disease (steatohepatitis) day*, which is a great opportunity to raise awareness about this disease thanks to the NASH community on Carenity.
Fatty liver disease, non-alcoholic steatohepatitis;NASH... No matter what name we give to this liver disease, it is very likely to become one of the next world epidemics. One in three adults in the world, and up to 12% of adults in the UK may be affected. In the United States the disease has already become the biggest cause for liver transplantation.
THE ABSENCE OF SYMPTOMS DELAYS THE DIAGNOSIS
Such alarming numbers prove the need for a better awareness, especially since 30% of the world population are overweight, and obesity is one of the risk factors for NASH. 60% of our respondents** admitted being overweight and having type 2 diabetes as well as arterial hypertension.
These conditions should lead to intensified liver monitoring, as NASH is often characterised by the absence of symptoms, which delays the diagnosis. Half of our respondents were diagnosed during a routine blood test/scan, or while being tested for another condition. While most patients do not have any symptoms, our respondents are not so lucky: 50% of them suffer from swollen legs/feet, 33% report loss of appetite, 25% - bruising. Among other common symptoms, our members mention weight loss (17%) and mental disorders, such as memory loss (17%), and dark-coloured urine (17%).
CHANGE OF LIFESTYLE
A healthier diet can sometimes reduce the symptoms. That is why more than 70% of our respondents have opted for a special diet: the most popular one is low-fat diet (42%), followed by low-sugar (25%), salt-freeand Mediterranean diets (17%). Only 8% of our members have decided to go gluten-free.  
However, it is not easy to stick to a new diet after many years of different eating habits, but when your health is at stake, everything is possible: "It was tricky at first but now it's natural"; "It's ok, not easy but doable"; "I now eat healthy foods, with little limitation, but have to watch the portion sizes." 
As to who advised our members to follow a healthy diet, the answer comes as no surprise: a medical professional – either a specialist (38%) or a doctor (25%). But the Internet has also become a great way to look for recommendations: 25% of the respondents have found the necessary information on the Internet.
Among those who don't follow any specific diet, 25% admit having they did not receive any advice on the subject from their doctor.
A DISCOURAGING IMPACT OF NASH
Sadly, many of our members reveal certain traumatizing experiences related to their NASH diagnosis, due to its connection to alcohol-induced liver disorders: "Ashamed and angry.  People still assume drinking or drugs cause it and as I am, now, not that much overweight they refuse to believe that there is any other cause"; "[makes me feel] Very pissed off as I do not drink beer and only rarely consume any alcohol"; "Sad, very sad that I had to explain the difference".
Today, as no there is no treatment for NASH, our members take it quite well, saying they just "have to get on", simply because they "have no option". While some members still take various medications, like statins, others focus on healthy lifestyle: "Avoid foods that trigger flares.  Lactolose daily.  Rest when I need to and stay at home during jaundice flares to avoid the stigma of liver disease."; "avoiding commercially made meals, Reading every article that I come across on the best diet".
Good news: many pharmaceutical laboratories are already working on the development of the first effective anti-NASH medication. Hopefully, it will not take too much time.
*Thanks to the initiative of The NASH Education Program
**According to a survey conducted on Carenity in June, 2018
And you, do you know someone who is affected by NASH?
2 comments


You will also like
Fact sheet