The Newest Psoriasis Treatments Will Have You Wearing Short Sleeves Again
Published Mar 2, 2018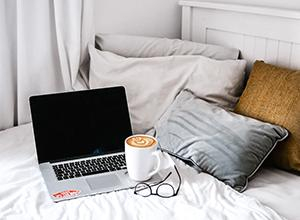 While there is still no cure for psoriasis, new treatments now allow millions of people who live with this inflammatory skin condition to sport short sleeves once again. One expert even called it "the most incredible time in the treatment of psoriasis." We've got the scoop on all of the latest psoriasis treatments and how they can get you clear.
Meet the new guard: Interleukin blockers
"For the first time ever, the newest biologics can take someone from having psoriasis to no psoriasis. They are completely clear," says Mark Kauffman, MD, an associate clinical professor of dermatology at Icahn School of Medicine at Mount Sinai in New York City. 
Given by shot or intravenous (IV) infusion, biologics are reserved for people with moderate to severe psoriasis. In the past, biologic drugs tended to aim their bow and arrow at tumor necrosis factor-alpha, which plays a role in the inflammatory cascade known to cause psoriasis. The newest crop of biologics, however, gets even more specific in their aim, making them that much more effective and safe. They are even effective if someone has tried and failed or stopped responding to older biologics.
Bruce Strober, MD, chair of dermatology at UConn Health and professor of dermatology at UConn School of Medicine, with offices in Farmington and Canton, Conn. agrees. "The most exciting new treatments for psoriasis lately are Tremfya, Cosentyx, Siliq, and Taltz as they clear most patients who receive them and have very few side effects, and no need for blood test monitoring (except for a pre-treatment test for tuberculosis)," he says. Biologics do confer their share of risks namely infections because they work by suppressing your immune system. This new crop is thought to be more "skin-specific" which means there is less broad immunosuppression and thus a lower risk for infections.
Find out the best skin care routine for psoriasis from top dermatologists.
 
Combo dream creams (or foams)
There is no cure for psoriasis, that said, there are some new combinations of topical steroids and vitamin D that pack a one-two punch against the inflammation and scaling of psoriasis and are helping people with moderate psoriasis get and stay clear. Taclonex ointment is a once-daily medication for psoriasis that is used for up to eight weeks to treat (and delete) scalp and body plaque psoriasis. (This is also the only FDA-approved treatment for teens with scalp psoriasis, and the once-a-day regimen means teens are more likely to use the ointment as directed.) It also comes as a foam and goes by the name of Enstilar®. The foam formulation may allow people to use it on larger body areas. 
Weight loss
Is this a newfangled psoriasis treatment? Not exactly, but a growing body of evidence suggesting that psoriasis is more than skin deep has made weight loss a key part of therapy. Psoriasis can increase the risk of heart disease and diabetes so doing everything to lower these risks is essential, Dr. Farber says. "Losing weight is key as is regular exercise, which can be difficult if people also have psoriatic arthritis," he says. And weight loss works wonders. Danish researchers found that obese people with psoriasis who lost 10 to 15 percent of their excess weight saw lasting improvements in their symptoms, as reported in the Journal of Investigative Dermatology.
Phototherapy advances
Phototherapy has been a mainstay in psoriasis treatment for years, but today's therapies are more effective and safer, says Dr. Farber. In particular, narrowband ultraviolet B (UVB) devices and excimer lasers can help clear psoriasis and allow you to wear short sleeves again, he says. Both treatments use UVB light, which reduces inflammation, slows the abnormal skin cell growth that drives psoriasis, and minimizes the plaques. The excimer laser zaps psoriasis plaques with a wand-like device that emits high-intensity beam of UVB light, and it works really well, he says. These treatments can be combined with other therapies to boost results. The downside? Both involve multiple trips to the dermatologist's office for treatments.
Coming soon
There are even more treatments for psoriasis on the horizon: IDP-118 (halobetasol propionate and tazarotene) lotion is an investigational topical treatment for plaque psoriasis. Halobetasol propionate is a steroid that cools inflammation, and tazarotene is a topical retinoid that slows the rate at which skin cells develop. Both ingredients are approved to treat plaque psoriasis, but due to side effects, their use is limited to shorter durations. The new formulation may cut back on those side effects allowing people to use the cream for longer periods of time. Stay tuned.
There are also new biologics being investigated that may be even more targeted, Dr. Kauffman predicts. Most available biologics are given weekly, biweekly or monthly. "It's plausible in next five years, we will have biologics that are given once a year and then you will have no psoriasis for rest of the year. It's the most incredible time in the treatment of psoriasis."
What is your opinion?
You will also like
Fact sheet