Endometriosis: "It's been 6 years since I had any symptoms!"
Published Mar 15, 2023 • By Candice Salomé
Bertille, known as @endholistic on social networks, has endometriosis. Her first symptoms appeared during her first period but it was only 19 years later that she received an official diagnosis. Thanks to certain natural approaches, she managed to silence the disease and today feels no more symptoms. She now coaches women with endometriosis to help them live well with the disease. 
Discover her story!
Hello Bertille, you accepted to be interviewed for Carenity and we thank you for that.
First of all, could you tell us more about yourself?
My name is Bertille, I am 37 years old and I have been married for 10 years and I am the mother of 3 little boys. I am very curious by nature and I am passionate about the resilience that we have in us to face difficulties. 
I am also hypersensitive which can be complicated on a daily basis but gives me many qualities (caring, empathy, intuition, listening) to accompany women! 
I created an Instagram account @endholistic to explain in simple words what endometriosis is and share the tools and tips I use in my daily life with the disease.
You have endometriosis. Could you tell us when the symptoms started? What were the first manifestations of the disease? When did you decide to seek help?
The symptoms started with my first period. I remember exactly the first bleeding - on the way back from winter sports when I was 11 years old - which was already accompanied by pain in the belly. And as time went on, the pain got worse and I had more and more digestive problems. 
My stomach was swollen all the time. Then the bleeding got heavier and heavier. But I didn't really worry because most of the women around me told me that it was normal to suffer during my period. However, a few years later, I spoke to my GP who prescribed a hormone treatment to relieve the pain and reduce the bleeding. 
More than ten years later, when I stopped the treatment in order to become pregnant, all the symptoms came back with a bang. In addition to the ones I already had, I also had severe dyschezia (pain while having a bowel movement) during the first three days of my period. 
But again, no doctor suggested further investigations. 
On my side, I read interviews on the Internet saying that the symptoms could be endometriosis. But I buried my head in the sand because I was afraid that this would further compromise the possibility of a pregnancy (a bit absurd when I think about it now, but it's a perfectly normal reaction when dealing with a chronic illness!)
The diagnosis of endometriosis can take a long time. How long did it take in your case? How did the disease progress? 
It took 19 long (very long) years. The average is around 7 years (some recent studies say 10 years). 
And the diagnosis was made completely by chance: I had an emergency operation for an ectopic pregnancy in 2016 and during this laparoscopy, the surgeon discovered many endometriosis lesions: ovaries, rectum, uterosacral ligaments, etc. 
I was immediately offered hormonal treatment (which I could not take because I wanted to become pregnant) and surgery (which I refused because I was too afraid of the consequences, such as an ostomy). 
After many weeks of telling myself that my life was literally ruined and that I would never have children, I started to read about the disease through foreign media (the United States and Australia) and I discovered that women were doing well thanks to natural approaches (diet, stress management, yoga, etc.). I then invested myself wholeheartedly in this direction to regain some well-being and to give myself time to conceive a baby again. 
For me the effects were spectacular: in 3 months, I had 80% less pain! 
Today, 6 years later, many of my lesions have disappeared and the others have largely regressed. I no longer have any pain or other symptoms. And I had my children even though I was starting from a very low point in terms of fertility. 
What was your treatment? Are you satisfied with it? What treatments are you following or have you followed? What do you think about it?  
Since my diagnosis in 2016, I have had an MRI every year to see how the disease is progressing. I am also followed by a great gynecologist who listens and answers all my questions by taking the time. It is so precious. For me, medical follow-up is essential.  
But at the same time, I have made the choice for the past six years not to have recourse to medical treatment (no hormonal treatment, no "pill") or surgical treatment (laparoscopy to remove the lesions) even though they have been proposed to me at each medical appointment. 
It is a very personal choice of a 100% natural approach to the disease. I was regularly warned about the risks but I am very proud of the path I have taken: I no longer have any pain or other symptoms and my lesions are regressing.
You talk about remission. Could you tell us more?  
For conventional medicine, endometriosis, like all other chronic diseases, is considered incurable: it is not possible to cure it. It is, therefore, the term remission that is used to describe these periods during which the disease does not manifest itself. This is why I use the term remission to describe my current state of health. 
I don't want to create controversy by talking about, for example, self-healing, although that is what I am experiencing in my body - for the moment anyway.  On the contrary, I hope that people who read this article will remember that it is possible to be in remission for a long time (6 years without any symptoms and without treatment) with endometriosis. It doesn't matter what you call it!
You are an "expert patient". Could you remind us what this "status" consists of?  
Chronic illness is a place of learning and professionalization (Wittorski, 2007). When you live with endometriosis, you put in place a certain number of actions on a daily basis that over time become skills: 
Knowledge: we learn about the disease: what is the disease? how does it develop? what are the medical and surgical treatments? what actions can be taken to relieve the symptoms on a daily basis? 
Know-how: how to take treatments, how to adapt our diet, how to manage crises, but also how to live with the disease in the workplace, how to manage our family life with the disease and many others; 
Life skills: being able to express one's needs, knowing how to resist the pressures of one's entourage, having confidence in one's ability to take initiatives that are favorable to one's health. 
Our experience with chronic disease means that we become, in a way, professionals in life with endometriosis. Today, the recognition of these skills and expertise is developing, particularly through the status of the expert patient. 
According to Marguerite Friconneau, "the patient-expert is someone who, while suffering from a chronic disease, has developed a detailed knowledge of his or her disease over time and has real expertise in the daily experience of a pathology or a physical limitation linked to his or her condition". Patients now have the opportunity to use the knowledge and skills they have acquired during their life with a chronic disease for the benefit of other patients. 
You are also an endometriosis coach. What do you propose to your patients/clients? What benefits can they get from the support you offer? 
Generally speaking, the idea of health and wellness coaching is to help people with chronic illnesses to make changes in their daily lives in order to live serenely with their illness. It is an approach that complements (and is only conceived as a complement) to allopathic medical care. 
I like this quote from the book Living better with a chronic illness by Marie de Bonnières, which helps to understand the role and importance of coaching with a chronic illness: "Illness does not make things better or worse, it transforms them, and only in part. Indeed, if it deprives one of the certain possibilities, one remains free in the attitude to adopt within this constraint. One can oppose this new condition or, conversely, invest in the possibilities that are linked to it." 
The coaching approach focuses on the patient to empower her to choose the attitude she wants to take with the disease. This practice considers that there is a complementarity between the expertise of the professionals and the patient's experience acquired throughout life with her health or psychosocial problems, the disease and its repercussions on her personal life and that of her loved ones. 
In the context of accompanying women with endometriosis, my objective is to help the women who come to me to regain confidence in their ability to take control of their health and to put in place actions on a daily basis that will allow them to regain a true sense of well-being with the disease. This is based on the triptych: understanding the disease, taking ownership of the disease, and setting up personalized actions. This approach includes nutrition, physical activity, emotional management and mind-body practices.  
When you live with a chronic illness, it is essential to invest in yourself on a daily basis to get better. But it can be complicated to do this alone when you feel helpless and lost in the face of multiple treatments, numerous appointments and countless tips from all sides. 
In addition to individual coaching that takes place over 3 to 4 months, I also offer workshops, conferences (the endometriosis summit), an ebook on digestive problems, online programs (using the menstrual cycle as a tool for wellness with endometriosis, the link between anxiety and endometriosis), and of course lots of free information on my Instagram account or on my blog; (the links mentions, contain content in french language). What are your plans for the future? 
At the end of April 2023 (that's in a very short month!) a book about my journey with the disease and how I managed to be in remission for 6 years will be released. This is a very big step for me! I can't wait! 
Then, in June, once I've obtained my DU in Therapeutic Patient Education (TPE), I'm going to get involved in TPE courses at the hospital to diversify the support I provide to women with endometriosis and to work even more closely with the caregivers. This caregiver/patient alliance is one of the keys to our future healthcare system! 
And finally, I am preparing a new format of support to help women "accept" endometriosis. I put this term in brackets because it is a word that is not used with chronic disease but it is very meaningful. Acceptance is an important step, I would even say indispensable, in living serenely with the disease. I won't say more, but it should be available by the end of the first half of 2023. 
I said "finally" but in reality, I have 1000 projects in mind to help women with endometriosis to find real well-being with the disease!
What advice would you give to Carenity members who are also affected by endometriosis? 
Remain hopeful that it is possible to regain (at least a little) serenity. Don't give up even if you are going through a particularly difficult period of pain and crisis after a crisis when infertility is driving you crazy. I've been through all of this and I know how complicated it can be and how hellish it can be. 
I really want to invite you to trust yourself and the incredible resilience of your body.
A last word? 
I believe that integrative health is the future of health, especially for chronic diseases. It is this approach that has helped me get to where I am today and it is what I want to pass on as much as possible to those around me. 
Take care of yourself with conventional medical approaches and complementary therapeutic approaches that speak to you. Test, try and keep what works for you. There is no single path but a sum of very personalized actions that will allow you to find your well-being.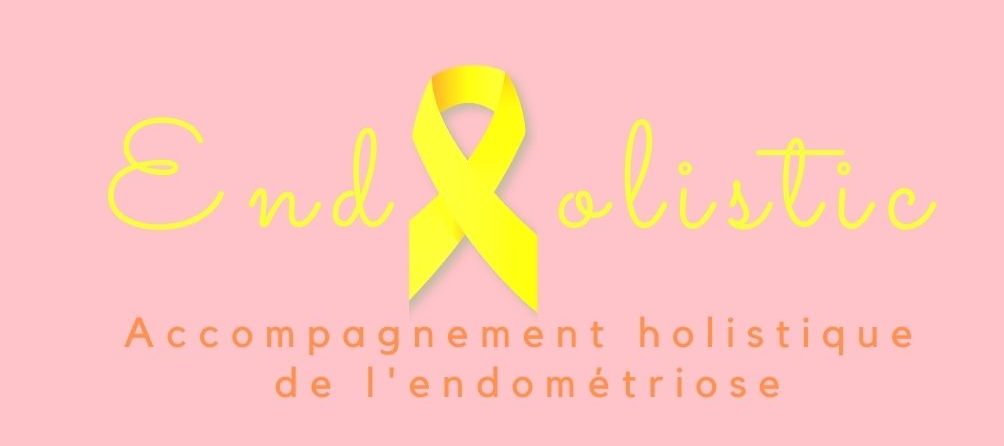 Discover the website and the formation platform of Endholistic! 
A big thank you to Bertille for her interview!     
Did you find this interview helpful?    
Click on Like and share your thoughts and questions with the community in the comments below!    
Take care of yourself!
You will also like
Fact sheet