New Minimally Invasive Surgery For Emphysema: Zephyr Endobronchial Valve (Zephyr EBV)
Published Oct 10, 2018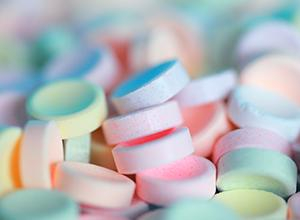 In mid 2018 the U.S. Food and Drug Administration approved a new device, the Zephyr Endobronchial Valve (Zephyr Valve), which is intended to treat breathing difficulty associated with severe emphysema. This device and procedure has been used in Europe prior to it being approved by the FDA in the United States.
This treatment option is a minimally invasive surgery and is an alternative to the limited, more invasive surgical options out there for those suffering from emphysema, such as lung volume reduction or lung transplants.
In emphysema, the alveoli (air sacs in the lungs) are irreversibly damaged and become overinflated from air becoming trapped in the lungs. This makes it more difficult to breathe. The Zephyr Valve (about the size of a pencil eraser) is placed into the diseased areas of the lung airways using a flexible bronchoscope. This prevents air from entering the damaged parts of the lung and allow trapped air and fluids to escape. During inhalation the valves close, preventing air from entering the damaged part of the lung and during exhalation, the valves open, letting the trapped air out. This assists in reducing hyperinflation of the lungs.
Contraindications
The Zephyr Valve device is contraindicated for patients:
+ with active lung infections
+ that are allergic to nitinol, nickel, titanium, or silicone
+ that are active smokers
The First Procedure In The United States
The first procedure in the United States was performed at Temple University Hospital on August 10, 2018 and only took about 45 minutes. The hospital is also the first to train US physicians for care and management of patients undergoing this procedure.
Patient Selection
Selection criteria according to Pulmonx.com includes patients who
_ Are symptomatic despite optimal medication (e.g., mMRC ≥2)
+ Have higher obstruction (FEV1, <50% predicted)
+ Have suspected emphysema/hyperinflation (e.g., RV >175% predicted)
Where Can I Get This Procedure In The United States?
Research available as to which hospitals and doctors are performing this procedure is limited.
From research conducted it seems the following hospitals, medical centers, and/or doctors participated in a study or trial concerning this procedure. Therefore, if you are interested in this procedure, I encourage you to contact them to find out more information and to see if you are a good candidate.
If the following list does not contain a hospital or medical center near you, it may also be beneficial to call hospitals and/or thoracic surgeons in your area to inquire if they are/or will be performing this minimally invasive surgery in the near future.
Alabama
University of Alabama at Birmingham UAB Lung Health Center
205-934-5555
Birmingham, AL
Arizona
St. Joseph's Hospital and Medical Center in Phoenix, Arizona
(855) 306-3089
Phoenix, AZ 85013
California
University of California, Davis
Sacramento, CA
University of California, San Francisco
San Francisco, CA
University of Southern California
Los Angeles, CA
Los Angeles Biomedical Research Institute at Harbor-University of California Los Angeles
(424) 201-3000
Torrance, CA
Stanford Hospital and Clinics
Stanford, CA
Palo Alto Medical Foundation, El Camino Hospital
Mountain View, CA
Florida
Orlando Regional Medical Center
(321) 841-5111
Orlando, FL
Illinois
Southern Illinois University School of Medicine
Springfield, IL
Kentucky
University of Louisville
(502) 562-3000
Louisville, KY
Massachusets
Beth Israel Deaconess Medical Center
617-667-7000 
Boston, MA
North Carolina
Duke University Medical Center
Durham, NC
Ohio
Cleveland Clinic Foundation
Cleveland, OH
Pennsylvania
Temple Univeristy Hospital in Philadelphia, PA
800-836-7536 | 215-707-2000
Philadelphia, PA 19140
Gerard J. Criner, MD, FACP, FACCP, Chair and Professor of Thoracic Medicine and Surgery at the Lewis Katz School of
800-836-7536
Temple Lung Center
Philadelphia, PA 19140
University of Pittsburgh
1 (888) 647-9600
Pittsburgh, PA
South Carolina
Medical University of South Carolina
Charleston, SC
Texas
Houston Methodist Hospital – Texas Medical Center
Houston, TX
You will also like
Fact sheet