Diagnosed with COPD despite quitting smoking thirty years prior
Published May 26, 2017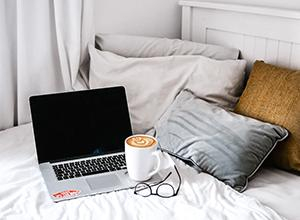 Hello Thortwenty, can you please tell us something about yourself?
Hi I am seventy-two and I have been married for fifty-three years to my husband Joseph. I have three children and six grandchildren.
I have two dogs, three cats and two strays who come for food. I have a lovely big garden with trees, shrubs and flowers. I love the garden. I can't do any heavy work, but do what I can. I like to walk along the beach when I can as it gets me out of the house.
Tell us how and when you were diagnosed with COPD? What was your first reaction and first actions after the diagnosis?

I was diagnosed with COPD in 2010. I was taken aback when they told me, as I had given up smoking for thirty years. I asked how. The doctor told me from the damage done before I gave it up. I was in the early stages back then. I am not too bad at the present time.
Both my brother and my sister died from COPD and both were smokers.
What treatments were you prescribed? Did you switch to any other treatments?

I was put on seratide 500 mgs in the morning and evening and ventolin as I needed. It has not changed since.
We lived in a big town at the time. Since we have moved to a little seaside village as the air there is better for me.
Do you have other conditions?

I also have rheumatoid arthritis, but I have been in remission for the last two years. I was put on 20 mgs of methotrexate plus humira 40 mgs every two weeks. I had both of my hips replaced and my left should replaced. My right shoulder is also badly damaged, it is broke.
What helps you cope with your condition and not feel alone?

Have to say I am good at the moment. My husband is a blessing. He helps me when I am down. I do get depressed at times, then I say to myself, come on, there are other people worse off out there and tomorrow is another day. I am coping with a broken shoulder at the moment as I fell. As I said it's good to be alive and I thank God for that.
What message would you share with other COPD patients?

I hope all of you dealing with COPD feel good. I do and will pray for you.
You will also like
Fact sheet