A positive attitude is essential to cope with bipolar disorder
Published May 19, 2017
Positive mental attitude and writing are keys for Lorna in her everyday life. Lorna is a local author who  through this interview tells us all about her life with Bipolar Disorder and how writing and prayer helps her get by.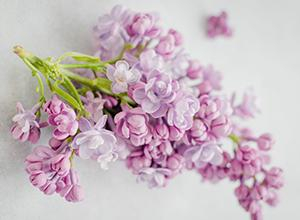 Hello Catwoman123, could you introduce yourself in a few lines?

Hi my name is Lorna Murby or you can call me Catwoman123. I am 45 married, and I have a daughter Lydia who is almost 17 years old.
How did you hear about Carenity and what motivated you to subscribe? 

I first heard about Carenity on the internet, and thought this would be a good opportunity to meet people who have the same illness as me. I want to help people, and I thought, if I wrote about my experiences, and what has helped me to cope, then this would help others too, to feel that they are not alone.
When was your bipolar disorder diagnosed?

In the year 2000 I was diagnosed with Bipolar Disorder (Manic Depression). Before I was diagnosed with Bipolar, after I had given birth to my daughter Lydia on December 22nd 1999, the doctors thought I had Post- natal depression, however they misdiagnosed me. It's all in the book I've written Snappy but Happy.
Do you have other conditions? Which ones?

Yes I have other conditions such as: Diabetes (insulin dependent), back pain, mobility issues, panic attacks, Insomnia and Obesity.
Has it been easy for you to cope with your condition(s)? Has it changed something in your relationship with your family?

No it's not always been plain sailing. There have been times when I found that I couldn't go on, but I have found inner strength to carry on by prayer, believe me. I find it helps me a lot. Also as a local author, writing about my experiences has helped people I know learn how to cope. Since I was diagnosed, I have found that some family members have found my illness difficult to cope with. My husband Pete does understand me, we have been married for almost 6yrs now.
What has been the most challenging thing you have had to go through because of these conditions?

The most challenging thing I've had to go through was when I was first diagnosed with Bipolar. It's a difficult illness to cope with, especially the mood swings, up one minute, down the next, a bit like a rollercoaster.  Also when I found out I was diabetic, sometimes my blood sugar was low. If you ever have a low reading below 5, I recommend that you take 4 Dextrose tablets as this will bring your sugar levels back up.
As for today, what medication or treatment you think has worked best for your bipolar disorder?

Everyone is unique, so the medication I take, might not suit everyone. Some people are allergic to different medications, however I have found that these medications have helped stabilize me: 3 Depakote (250mg), 1 fluoxetine (20mg), and 1 Quetiapine (300mg) in the morning and at night I take: 1 Atorvestatin (10mg), 3 Depakote (250 mg), 1 Quetiapine (300mg) and 1 Tolterodine  (2mg).
What practical advice could you give to other people who live with several chronic conditions on how to cope with them in everyday life?

I would advise everyone to take their MEDICATION regularly because then you will start to feel better within yourself and be able to cope. Also try to have a positive mental attitude as this will help you feel good about yourself.
What positive message would you like to share with our readers?
We all have bad days only time will heal your wounds.
If you want to comment or send a message to Lorna, we invite you to log into Carenity or click here: Lorna's Story_Carenity member
You will also like