Learn to Manage Your Diabetes During the Holidays: Food, Blood Sugar and Family Members
Published Dec 10, 2018 • By Louise Bollecker
How to manage diabetes during the holidays? What precautions should be taken? @Doggy agreed to talk about the Holiday Season and diabetes.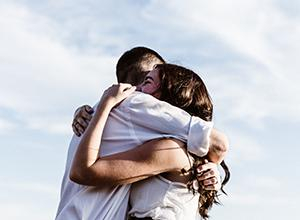 Can you introduce yourself in a few words?
I am 55 years old, and have been a diabetic insulin-dependent since 1996, I also have cervical osteoarthritis, lumbar osteoarthritis and a narrowing of the lumbar canal. I am single and do not have any children.
Do you particularly like the Christmas holiday / Holiday Season?
Yes, it allows me to spend a good time with my family and see the happy faces of my nieces and nephews when they open their gifts. We will all be together, so I will not be alone for the holidays.
The Holiday Season is often filled with various foods, which some can be not so diabetic friendly. How do you manage your diabetes?
I pay more attention to my diabetes than other times of the year. I adjust my insulin doses according to my blood sugar levels. Sometimes I make small deviations, but I make sure it is always in control.
As early as 1996, I hadn't really had a diet and the first year was hard to manage, with frequent hypoglycemia. The insulin was not the same as it was today. It was still in vials and we used disposable syringes. I had to stop eating some vegetables like beans, lentils, peas, and onions, becuase I had diffuclty digesting them.
To better manage my diabetes, I avoid eating too many desserts, oranges from time to time, yogurt, and cake. If I overdo it, my blood sugar rises, and I feel tired. To avoid hyperglycemia or hypoglycemia, I do frequent checks, up to 6 from the time I get out of bed and then again at night. As for my doctor, I only meet with him every 18 months... I also do a complete blood test, HBA1C every three months. I see a cardiologist and an angiologist once a year.
What advice would you give to a diabetic before the holidays?
Don't forget to have fun and enjoy it, while being careful!
Regarding your kidney stones, do you monitor your diet and what you drink?
For my kidney stones, my urologist did not give me any special instructions for my diet, just to drink plenty of water!
You indicated that you are subject to stress... during the Holiday Season is your stress higher than other times during the year?
Stress is more and more frequent, not very easy to live with. I also have a brother who has alcohol problems...
Anything else you would like to say to Carenity members?
Happy holidays to the entire Carenity team and all members!
Members, please feel free to comment, ask questions, and thank this member for the testimonial.
You will also like
Fact sheets