"I decided to pull myself up because I couldn't accept a lower quality of life either physically or emotionally"
Published Oct 28, 2019 • Updated Dec 12, 2019 • By Louise Bollecker
First diagnosed with asthma, Joel later learned he had COPD. Wanting to get the most out of life, he continued to travel and see his children by staying active, losing weight and keeping up with his treatments. Testimonial.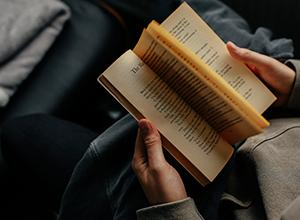 Hello Joel, thank you for sharing your story. Can you tell us a little about yourself?
I'm 72 years old. I'm a "hyperactive" retiree both intellectually and physically after 43 years of working life, 25 of which I spent as a local and then regional director at the Post Office. I've been married for 46 years and I have 2 children and 4 grandchildren that we take care of during school holidays. We also take advantage of our freedom to travel often.
When did your COPD symptoms first appear?
The first breathing problems popped up around 1994 and I was diagnosed with asthma which the doctors said was genetic. But, I had always made up for it by being very athletic. But, my asthma eventually degenerated into "mild" COPD which was diagnosed about 4 years ago. It really flared up in December/January 2017 when I came down with a severe lung infection. Thanks to my daughter, who's a nurse, I was put in contact with a pulmonologist who took a close look at my treatment and proposed putting me on azithromycin to see if that would help. I was also diagnosed with sleep apnea and I've been on a machine since 2002/2003.
Did it take a long time to get a diagnosis?
My pulmonologist did a transbronchial biopsy just to make sure there was nothing else causing my symptoms. But, he didn't talk to me about COPD right after. It was written in my file, but they kept talking about asthma. It was during treatment that my physician decided to stop talking about asthma and told me I had COPD. But, he didn't give me any other information on the condition. I even kept taking the same antibiotics.
How did you react when you received the diagnosis?
The way they broke it to me made me believe it that I wouldn't ever recover. But I felt guardedly optimistic when I noticed that the pulmonologist didn't seem all that worried and I was still taking the same treatment and my everyday life didn't really change in any way.
Didn't the news get you down? How did you hold onto your energy and optimism?
No, not when I was diagnosed. But, I did feel depressed when I came down with the lung infection and I couldn't do any of my normal outdoor activities. That was the first time I really felt handicapped because I couldn't walk more than a few steps without feeling winded. But, I decided to pull myself up because I couldn't accept a lower quality of life either physically or emotionally: I started watching what I ate to lose weight, I increased my physical activity, I cleaned out my bronchial tubes and sinuses daily and the azithromycin also seemed to help. Bit by bit, I noticed that I could breathe a little easier and I got less and less out of breath when I would go walking.
What treatments are you currently on?
Fluticasone propionate: 1 puff in the morning and 1 at night
Tiotropium bromide 18 (Spiriva Respimat): 1 capsule in the morning
Fluticasone Furoate 27.5 (Arnuity Ellipta): 1 puff in the morning and 1 at night
Azithromycin 250: 1 capsule 3 times per week, from October to March
I won't go into detail on my diabetes treatment (mainly Metformin) or my heart medication ("Bystolic" aka Nebivolol)
Have you changed any of your habits to better manage your condition?
Fortunately, I had already stopped smoking in 1995. I did start walking more and watching my diet and my weight. And I did a one-time ten-day water fast. I noticed that losing weight immediately improved my breathing.
And how are you feeling now? Have your COPD symptoms improved?
Yes, my COPD has got a little better which is really encouraging since in 2002 to 2012 it seemed like it was getting worse every year. When I retired in 2011, I was in real state – extremely tired and getting out of the rat race and reducing my stress levels and getting more rest was very beneficial.
What's the symptom you notice the most on a daily basis?
I suffer from shortness of breath if I walk too fast, have to walk uphill or if I'm carrying something heavy. But I still get out and walk no matter what and I still climb stairs and carry things. But, I had to give up on going to Peru, which was a trip I was really looking forward to. It would've been pushing it too far to go. But, it's the only trip we've ever had to cancel!
Do you manage to live a normal life? What makes you happiest in your day-to-day life?
Yes, my everyday life is pretty normal. Besides living with COPD, I also have type-2 diabetes. With conditions like those, you've got to keep your morale up and tell yourself that things could always be worse. You need to double down on your treatments, keep your medical appointments and more than anything never give up chasing your dreams. When I go see my children and grandchildren, I'm so happy to live those moments.
Do you have any advice for patients who are trying to keep up their morale when diagnosed with a chronic condition?
Yes, try your hardest, and it's going to be hard, to improve your diet and exercise regime. You'll see how much it's worth it when you see the results and that you're able to live with this condition without it taking over your life.
Anything else to add?
Never underestimate these nasty diseases. We don't realise just how much they can take out of us. Battle with your body and not against it. Don't forget that every kilo lost in a battle won in the fight for a better quality of life and victory over your disease. Never tell yourself "It's too late"!
A big thank you to Joel for sharing his inspiring and positive outlook!
What about you; what lifestyle changes have you made to fight your COPD?
3 comments

You will also like
Fact sheets