COPD: Never start smoking!
Published May 19, 2017
In this interview Frank tells us what it is like living with COPD and how he combats it thanks to the love of his family.
Frank, a grandfather of 7, was recently diagnosed, and he has a powerful message to share with all the young ones.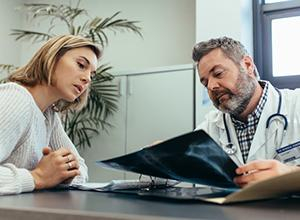 Hello Frank, could you introduce yourself in a few lines?

I am a married man with 4 grown up children & 7 grandchildren. I retired from my work 2 years ago due to my COPD. My wife works part time in a nearby small city. I see my grandkids nearly every day which is great (I love them to bits). My family all lives locally. There are 14 in my family; 1 of my brothers died last year (heart attack) so there are 4 boys & 9 girls left.
When was your COPD diagnosed?

After my heart attack I made an appoint to see a Respiratory Specialist and after a MRI scan I diagnosed  with COPD.
How has it been coping with your condition? Has it changed anything in your relationship with your family?

It is easy to cope with COPD, but can be very frustrating when I can't go for a walk or do jobs in the garden at home. My family understands my situation so nothing has changed.
What has been the most challenging thing you have had to go through because of this condition?

The most challenging thing is becoming out of breath so easily. I can become out of breath from something as simple as shopping or walking. I try to hide the "out of breath" part by pretending to be looking in shops and windows to give me a chance to catch my breath.
As of today, what medication or treatment are you currently on?

The medication I'm on is Uniphyllin 300mg, Esomeprazole 40mg, Atorvas 40mg, Symbicort 400.12, Spiriva Respimet. I have an appointment with my specialist next month to review my medication.
What practical advice could you give to other people who live with COPD on how to cope with it in their everyday life?

My advice to any young person is to NEVER, NEVER start smoking. I know it might look cool to their friends but at the end of the day it's not. I would describe COPD as a blind illness: You may look normal, but underneath you are not.
Do not start smoking.
1 comment

You will also like
Fact sheet