Top
Spicy Baby Bok Choy with Warm Ginger Dressing
Published Jan 19, 2018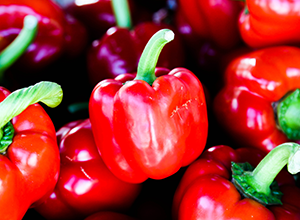 Category : Vegetarian
Type : Snack
Difficulty : Intermediate
Directions : 10 minutes
Cooking time : 15 minutes
Price range : Just right
Ingredients 4 Number of people
¼ cup mirin
1 tablespoon fresh lime juice (from ½ small lime)
1 tablespoon rice vinegar
¼ teaspoon Sriracha
1½ tablespoons minced fresh ginger
2 cloves garlic, minced
1½ tablespoons coconut oil, divided
1 tablespoon sesame oil
2 pounds baby bok choy, halved lengthwise
Directions
1. In a small bowl, whisk together mirin, lime juice, vinegar, and Sriracha.
2. Heat ½ tablespoon coconut oil in a large skillet over medium heat.
3. Add ginger, garlic, and a tablespoon or two of the mirin mixture.
4. Cook for about 1 minute or until garlic begins to soften.
5. Stir in remaining mirin mixture. Cook until slightly thickened, about 1 minute.
6. Remove from heat and add sesame oil. Pour into small heatproof bowl and cover.
7. Add remaining 1 tablespoon coconut oil to skillet. Increase heat to medium-high. When oil is shimmering, add bok choy, cut side down. (Note you may need to do it in batches, depending on the size of your pan.)
8. Cover and cook, stirring occasionally, for about 3 minutes. Flip bok choy, cover, and cook an additional 2 minutes or until crisp-tender and browned on the edges.
9. Transfer to serving dish and drizzle with dressing. Serve immediately.
Notes/Tips
I got this recipe from diabetic foodie and loved it! It is vegetarian, healthy, and good for diabetics!
NUTRITION INFORMATION
Calories: 160 Fat: 9g
Saturated fat: 5g
Carbohydrates: 16g
Sugar: 9g
Sodium: 314mg
Fiber: 2g
Protein: 4g
Cholesterol: 0mg