Top
Quinoa Black Bean Salad
Published Jan 18, 2018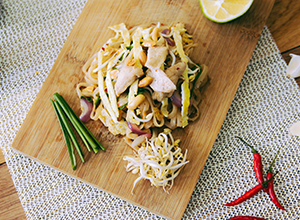 Category : Vegetarian
Type : Appetizer
Difficulty : Beginner
Directions : 10 minutes
Cooking time : 30 minutes
Price range : Just right
Ingredients 1 Number of people
1/3 cup quinoa
1 can black beans (15 ounces), rinsed and drained
1 cup water
4 teaspoons fresh lime juice
1 teaspoon olive oil
1 tablespoon fresh minced cilantro
2 cups diced tomatoes
1 cup diced bell pepper
2 teaspoons minced jalapeno chilies
2 tablespoons minced scallions
¼ teaspoon cumin
salt and black pepper
Directions
1. Bring quinoa and water to a boil in a medium saucepan, reduce heat to low, cover pan and simmer for 15 minutes or until most of the water has been absorbed/tender.
2. Allow quinoa to cool.
3. Combine oil, lime juice, cumin, coriander, cilantro and scallions in a large bowl.
4. Add tomatoes, peppers, chilies and beans into the same large bowl. Stir.
5. Add cooled quinoa to a large bowl. Stir.
6. Serve cold.