World Cancer Day: Facts and Insights!
Published Feb 4, 2019 • Updated May 23, 2019 • By Louise Bollecker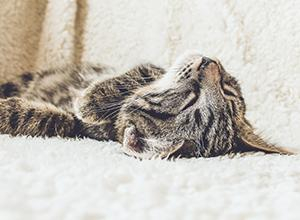 Today is World Cancer Day. Discover the latest figures about this disease as well as the latest testimonials on Carenity. Let's speak out against cancer and share our stories and tips!

Cancer, a global scourge
Cancer is the second leading cause of death worldwide, after cardiovascular disease.
17.5 million people were living with cancer in

2015

.
From 2005 to 2015, the number of cancers increased by

33%

, mainly due to the aging of the population and population growth
What is cancer? 
All cancers are different depending on the location of the tumour, the individual and the stage of disease progression. Cancer is defined as a malignant tumour that results from the uncontrolled proliferation of cells in a tissue or organ.
The most frequent cancers
Prostate cancer is most common in men.
Breast cancer is most common in women.
Childhood cancers are rare; they represent only between 1 and 2% of cancers. The cure rate is around 80% for all pediatric cancers.
The most deadly cancers
Lung cancer is the leading cause of death worldwide, followed by liver cancer, stomach cancer and colorectal cancer.
The risk factors
Age: the older you are, the more likely you are to get cancer
Genetic predisposition
Tobacco and alcohol
Diet: not eating enough fruits and vegetables and eating a diet that is too fatty, sweet or salty can lead to cancer.
Obesity and lack of physical exercise
Air pollution, asbestos and other toxic substances
Infections such as HPV, AIDS or hepatitis B
>> Visit our forum dedicated to cancer treatments
The psychological impact of cancer
Stuart, a member of Carenity, has overcome colorectal cancer. He tells us about his depression, his post-traumatic stress disorder but above all his solutions to regain the joy of life.
With a neuroendocrine tumour for at least 20 years, mariebleu (a member of Carenity France) has often felt isolated in the face of the rarity of NETs. She explains her treatments and the help she received from her family and friends, as well as her struggle to find a doctor who would listen.
>> Read the story of mariebleu
Become involved in your recovery
A member of Carenity in France would like to adopt active surveillance for prostate cancer, including trying alternative therapies to complement surgical treatments. 
Alternative medicines have helped Catherine enormously, now cured of breast cancer. Diet, physical activity, magnetism... she explains all her weapons against the disease and even wrote a song about it!

>> Read Catherine's testimonial
Breaking the taboo of cancer
Having cancer can have a significant impact on self-esteem. Jean-Louis has agreed to talk to us, without taboos, about his prostate cancer: concern about potential impotence, virility, modesty towards doctors... Discover his experience.
>> Read Jean-Louis' testimonial
Kathy is a former police officer who was diagnosed with invasive ductal carcinoma. In this interview she talks about breast cancer treatments and the importance of accepting the new you.

To read all the testimonialss of our members, it's this way!
And how was your diagnosis?
Are you satisfied with your treatments?
Do you have any relatives fighting cancer right now?
Let's support each other in this discussion!
You will also like
Fact sheets