US Mulls Ban On Flavored E-cigarettes Amid Youth 'Epidemic'
Published Sep 18, 2018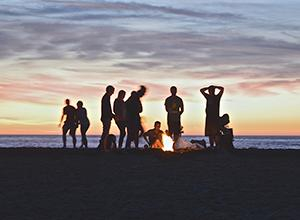 US regulators said Wednesday they are considering an immediate ban on flavored e-cigarettes, as the Food and Drug Administration chief warned of an "epidemic" of vaping among youths.
The agency sent more than 1,100 warning letters and 131 fines to retailers it said illegally sold JUUL and other e-cigarette products to minors during a nationwide undercover sting including brick-and-mortar and online stores this summer.
The crackdown marked the "largest coordinated enforcement effort in the FDA's history," the agency said in a statement, warning of even harsher action to come.
"We see clear signs that youth use of electronic cigarettes has reached an epidemic proportion, and we must adjust certain aspects of our comprehensive strategy to stem this clear and present danger," said FDA Commissioner Scott Gottlieb in a statement. "We're especially focused on the flavored e-cigarettes. And we're seriously considering a policy change that would lead to the immediate removal of these flavored products from the market."
Gottlieb cited preliminary data that has not yet been published, but which he said shows "youth use of e-cigs is rising very sharply." The data is expected to be published in the coming months. The FDA declined to release the figures publicly.
According to the Washington Post, the preliminary data is from the National Youth Tobacco Survey, and it shows a 75 percent increase in e-cigarette use among high school students in 2018 compared to 2017.
"I use the word epidemic with great care. E-cigs have become an almost ubiquitous -- and dangerous -- trend among teens," added Gottlieb. "The disturbing and accelerating trajectory of use we're seeing in youth, and the resulting path to addiction, must end."
According to the Campaign for Tobacco-Free Kids' president Matthew Myers, the FDA has made a crucial step toward curtailing youth use of e-cigarettes. "Critically, FDA for the first time recognizes that it must be addressed by requiring that manufacturers remove flavored products from the market unless those products have been reviewed by FDA, alter current marketing practices, eliminate online sales and take significant steps to curtail illegal sales to kids," Myers said.
He said the FDA move could "represent a fundamental turning point" if the agency requires "all of these products undergo premarket review now, not four years from now."
E-cigarettes are battery-powered devices that heat a nicotine liquid into a vapor that can be inhaled. Many use fruit-flavored liquids that critics say appeal to kids, and risk addicting them to nicotine.
You will also like