'Just Say No' To Drug Legalization: WHO chief
Published Oct 15, 2018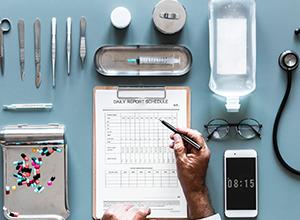 Canada is on the verge of becoming the world's second nation to legalize recreational marijuana.
The head of the World Health Organization said Wednesday that countries should think twice before opening that door. WHO chief Tedros Adhanom Ghebreyesus, told AFP the organization supports availability of drugs like marijuana for medical reasons. "Of course we believe that people who need it, especially for pain management, should have it. There should be access," he said.
That access should be clearly regulated, he added, and throwing open the doors to full legalization carries its own health risks. "I think any addictive substance is not good for human health," he said. "We wouldn't encourage countries to follow those who are actually legalizing it."
As he spoke, Canada was a week away from allowing for adults to buy, grow and consume cannabis, the second nation in the world to do so after Uruguay's move five years ago.
Understanding The Impact
Canadian officials have justified legalization on the grounds that it would take traffickers and dealers out of the equation and protect young people. Nine American states have also given the greenlight to recreational use, and many more allow it for medical purposes. But Tedros said, similar to alcohol and tobacco, drugs like marijuana needed to be controlled because of the risk they posed outside medical settings.
He pointed to the strides nations around the world have made in curbing tobacco smoking, which the WHO considers to be the substance that causes the most damage to health globally. WHO estimates there are still over a billion smokers globally.
As cannabis legalization grows, the United Nations figures point to a much smaller number of users, with 2013 numbers showing nearly 182 million non-medical users. For countries that do proceed with recreational legalization, Tedros said 
it is key that they closely monitor the impact on their citizens' health.
Legalization has already prompted a range of questions on public safety that Canadian authorities have had to broach. They have reminded motorists that driving while high is still illegal, while soldiers are to be banned from smoking or otherwise consuming the drug up to eight hours before reporting for duty.
"We are encouraging them to understand its impact and do assessments from the start," Tedros added.
What are your opinions on cannabis and its use for medial purposes?
Have you had any experience with it? What were your results/affects?
2 comments


You will also like