How does diabetes affect wound healing?
Published Feb 7, 2019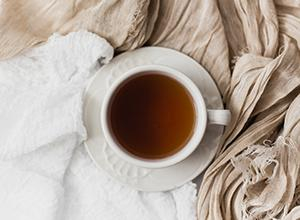 Diabetes can cause wounds to heal more slowly. This raises the risk that someone with diabetes will develop infections and other complications.

A person who manages their diabetes well can improve wound healing and reduce the chances of developing a serious infection.
Diabetes and wound healing
Minor wounds, cuts, and burns are a part of life, but for people with diabetes, they can cause serious health issues.
Many people with diabetes develop wounds that are slow to heal or never heal. Wounds that do not heal well can become infected.
An infection can spread locally, to surrounding tissue and bone, or to further away areas of the body. In some cases, they may even be fatal.
Diabetic foot ulcers affect 15 percent of people with diabetes. These are painful sores that can ultimately lead to foot amputation.
Even when a wound does not become infected, it can affect a person's health and quality of life. Cuts or injuries on the feet or legs can make it difficult to walk or exercise without pain.
Keeping diabetes under control can reduce the risk of slow-healing wounds and complications, including foot ulcers.
A 2013 study found a clear correlation between blood glucose and wound healing. People undergoing surgery for chronic diabetes wounds were more likely to fully heal if their blood glucose was well-controlled at the time of surgery.
Why does diabetes affect wound healing?
Diabetes makes it more difficult for the body to manage blood glucose levels. When blood glucose remains chronically high, it impairs the function of white blood cells, resulting in an inability to fight bacteria.
Diabetes, particularly if uncontrolled, is also associated with poor circulation. As circulation slows, red blood cells move more slowly. This makes it more difficult for the body to deliver nutrients to wounds. As a result, the injuries heal slowly, or may not heal at all.
Nerve damage is another factor affecting wound healing. Uncontrolled blood glucose can damage the body's nerves, which means that people with diabetes may sustain trauma to their feet more easily without being aware that they are injured. This can prevent them from seeking treatment, allowing a wound to become even worse.
Impaired sweating, dry and cracked skin, toenail infections, and foot deformities are more commonly found in people with diabetes, increasing the risk of a bacterial infection.
Research is consistently uncovering other ways that diabetes affects wound healing, including:
weakened production of hormones associated with growth and healing
- decreased production and repair of new blood vessels
- weakened skin barrier
- decreased collagen production
Does having diabetes affect your healing? Has this impacted you at all? 
You will also like
Fact sheet