Skin rash after a two month of Installing heart stents through cardiac catheterization
Patients Skin diseases
Skin rash after a two month of Installing heart stents through cardiac catheterization
29

views

0

support

1

comment

Mohammed.Alnahhal
12/09/2022 at 10:40 AM
I have a male cusine of 49 years old, before 2 months he Installed 5 heart stents through cardiac catheterization, he is currently with the following medications
Lipitor 80 mg
Ticagrelor 90 mg (stoped before two days after the rash for controling the skin rash)
clopidogrel Teva (prescribed befor two days replacing Ticagrelor 90 mg for controling the skin rash)
TRTACE 5 mg
Concor 2.5 mg
Asprin 100 mg (stoped today for controling the skin rash)
Fexofenadine 5mg (prescribed before 2 days only for alergy for controling the skin rash)
A photo is attached for the rash in his leg however the rash is also present in his hands and other parts of his body in a smaller presentages.
Please any advise regarding to condition, will be highly appreciated
Many thanks
Best regards
Mohammed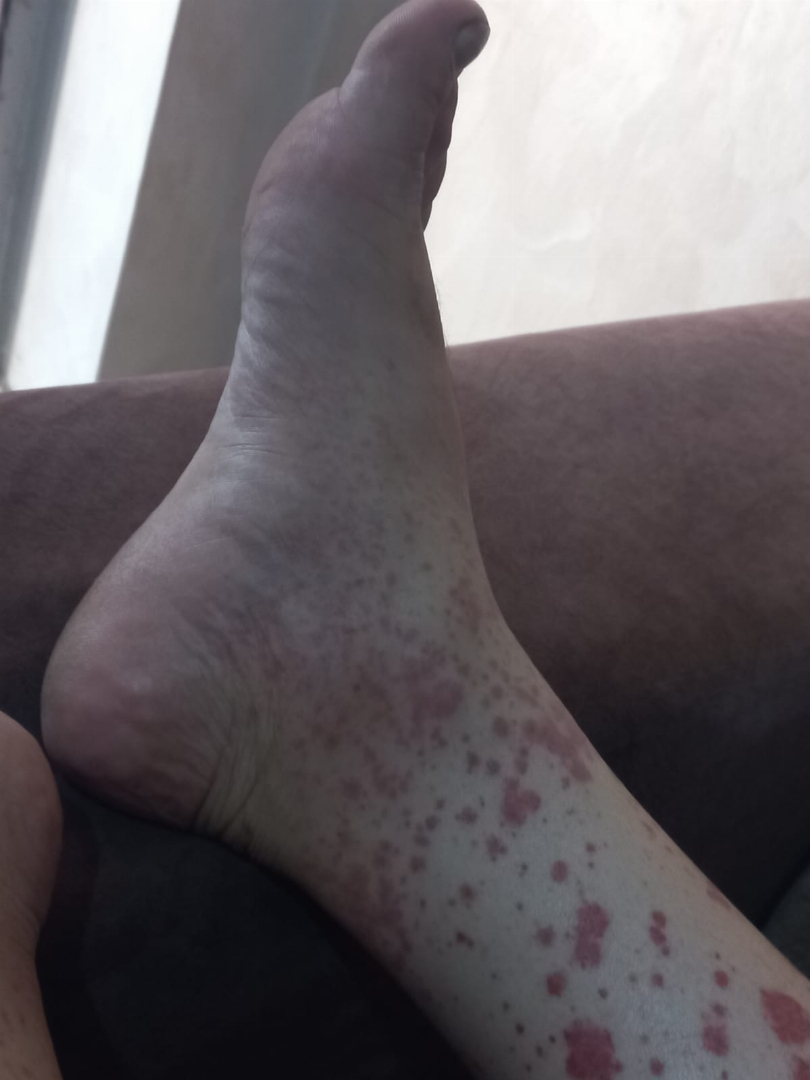 All comments

LizziB
Community manager
12/15/2022 at 9:10 PM
Hi @Mohammed.Alnahhal
As a reminder, Carenity is a social network for patients where patients and caregivers can exchange opinions, experiences and advice, and help each other, but it does not replace a visit to your doctor. If you need medical advice I suggest you see your GP or another healthcare professional so that they can help you. 
Perhaps others have experienced the same- I will leave the Carenity community comment if they can provide any further insight for this rash.
Take care,
Lizzi
Skin rash after a two month of Installing heart stents through cardiac catheterization
https://www.carenity.us/forum/skin-diseases/living-with-skin-diseases/skin-rash-after-a-two-month-of-installing-hear-5055
2022-12-15 21:10:45
Members are also commenting on...
Subscribe
You wish to be notified of new comments
You have been subscribed