Intermittent Fasting Shows Benefits For Type 2 Diabetics
Published Jul 30, 2018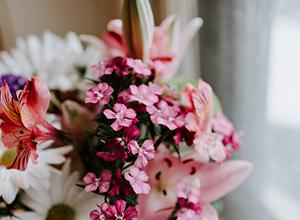 Individuals with type 2 diabetes following a 5:2 intermittent fasting eating plan are just as likely to lose weight and control their blood glucose levels compared to people on a continuous calorie restricted diet plan, a world-first study by University of South Australia researchers indicates.
Intermittent fasting could be a viable alternative for people with diabetes who find it difficult to stick to a diet seven days a week, according to lead author UniSA Ph.D. student Sharayah Carter.
Her findings are based on a year-long clinical trial of 137 people with type 2 diabetes, half of whom followed a 5:2 diet and the others an ongoing restricted diet, consuming between 1200 and 1500 calories a day. The study is the first long-term clinical trial comparing the different diets of people with type 2 diabetes.
5:2 Diet
Fasting on two non-consecutive days, consuming between 500-600 calories, and then eating normally for five other days each week not only results in weight loss but also improved blood glucose control.
While fasting is safe for people with diet-controlled type 2 diabetes, for those using insulin and other oral medications likely to cause hypoglycaemia, blood glucose levels need to be monitored and medication doses changed accordingly, the study authors caution.
Sharayah's co-supervisor, UniSA Professor of Nutrition Peter Clifton, noted healthcare costs relating to diabetes are increasing, costing the world around US$673 billion each year and $14.6 billion per year in Australia alone.
"It is the 21st century's health epidemic and the biggest challenge confronting Australia's health system. Conventional weight-loss diets with daily energy restrictions are difficult for people to adhere to so we must look for alternative solutions,"
Professor Clifton said.
There are some limitations to the study. For example, the participants in the study all had well-controlled type 2 diabetes, so the results cannot be generalized to all diabetics. Also, the authors write:
"Second, we acknowledge that medication adjustments can cause problems with interpreting changes in HbA1c level. Changes to medications were similar between groups, except for reductions in insulin, which were greater in the intermittent energy restriction group and may have limited changes in HbA1c level. Third, participants had more contact time with the dietitian than is usual in the clinical setting, especially in the first 3 months, which may have affected the results. Finally, only finger-prick testing was used to monitor blood glucose levels, and it is likely that hyperglycemic and hypoglycemic events went undetected. Future research should use continuous blood glucose monitoring systems for more accurate results."
Funding for the work came from a University of South Australia postgraduate award to Ms Carter. Dr Clifton was supported by a National Health and Medical Research Council principal research fellowship.
You will also like
Fact sheet