Stress Test: Saliva Swab Detects Workplace Burnout
Published Jun 19, 2018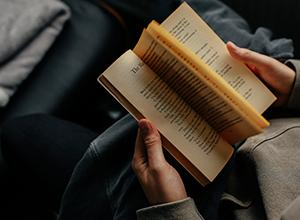 A simple saliva test can show within hours whether someone on the job is overly stressed and at risk of burnout, researchers said Friday.
Measuring levels of the anti-stress hormone cortisol at different times of the day more accurately reveals stress levels than more complicated measures, including blood tests, they reported in the peer-reviewed journal Scientific Reports. In experiments, scientists compared healthy workers with burnout patients  diagnosed by psychologists. "People who were identified as having a high level of work-related stress had noticeably higher cortisol values at midday and also in the evening," the study said.
"This means that we can use these markets for preventively identifying people who are at greater risk of burnout." The results were nearly "100 percent accurate," the researchers said in a statement. Workplace stress is increasingly recognised as a widespread and costly problem. Research in 2013 funded by the European Union found that work-related depression cost Europe over 600 billion euros ($700 billion) annually, 45 percent due to absenteeism, 40 percent from loss of productivity, and the rest down to health care costs and disability benefit payments. In Japan, a 2015 survey found that 32 percent of workers reported suffering from strong anxiety, worry and stress from work at some point in the previous 
year. 
"Research shows that the most stressful type of work is that which values excessive demands and pressures that are not matched to workers' knowledge and abilities," according to the World Health Organization. In its most extreme form, stress on the job can result in so-called "burnout," a state of total exhaustion characterised by physical, mental, behavioural and emotional symptoms. In clinical trials, a team led by Robert Winker from the Health Insurance Agency's Health and Prevention Center in Vienna, took morning, noon and evening saliva samples to measure cortisol.
In healthy people, cortisol levels rise in the morning, when the body produces the hormone, and then drop over the course of the day until there is almost none left by evening. For people under constant stress, however, the body keeps the cortisol levels higher. If stress is chronic, the hormone remains present most or all of the time. Over the course of four months, the "burnout" group received medical and psychological treatment.
"We observed an improvement in the clinical course and cortisol levels," the researchers reported.
What do you think about this new information?
You will also like