The Flu. Prevention Tips
Published Feb 2, 2018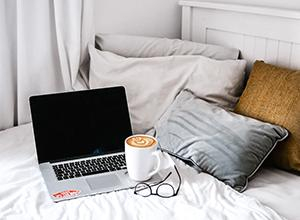 The Flu. Prevention Tips
This flu season has been pretty bad here in the United States and it is still not over. The flu activity can last all the way until May and it generally hits its peak in February.
Flu Vaccine: I understand the controversy around vaccines currently in the United States, so I am not taking sides. This is just one prevention tip that the Centers for Disease Control and Prevention (CD) recommends. The flu vaccine will

protect you against the viruses that are the most common

and can reduce the flu illness, missed work, and doctor's visits/hospitalization. According to the CDC, everyone over six (6) months of age and older should get the vaccine every year before flu activity begins the community in which one lives.

Take Preventative Actions:

Avoid Close Contact

with anyone who is sick. If you are sick, avoid close contact with anyone who is not sick. If possible, when you are sick, consider staying home from work, school, and other obligations

Cover Your Mouth and Nose

when coughing or sneezing.

Wash Your Hands

often to protect you from contracting any more germs than normal. Use soap and warm water. If soap is not available, use an alcohol-based hand rub. You can even carry an alcohol-based hand rub with you for times when you cannot get to the bathroom or locate a sink with soap.

Avoid Touching Your Eyes, Nose and Mouth

because germs are often spread when you touch your eyes, nose, or mouth after you have come into contact with something contaminated.

Clean and Disinfect Surfaces and Objects

that may be contaminated with germs like the flu. If you are out eating at a restaurant or the movies, consider bringing disinfecting wipes and cleaning the surface yourself. Make sure to disinfect your cellphone, desk, keyboard, and other common places you touch every day.

Practice Good Health Habits

by getting plenty of sleep (7-9 hours a night), exercising, eating a balanced diet, managing your stress, and eating plenty of fluids.

Speak to Your Doctor if You get Sick.

Your doctor can prescribe you antiviral flu drugs to help combat the flu and get you back to your healthy-self, quicker! Antiviral drugs are shown that they work best when they are started within two (2) days of getting sick, but even starting later can still be beneficial!
Resources: CDC.gov, WebMD.com
You will also like