Top
Chicken and Black Bean Salad
Published Jan 22, 2018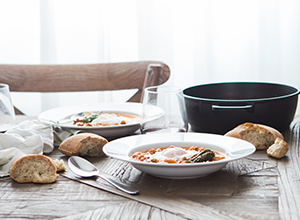 Category : Low-sugar
Type : Appetizer
Difficulty : Beginner
Directions : 10 minutes
Cooking time : 5 minutes
Price range : Just right
Ingredients 6 Number of people
1/3 cup olive or vegetable oil
2 tablespoons lime juice
2 tablespoons chopped fresh cilantro or parsley
1-1/2 teaspoons sugar
1 garlic clove, minced
1/2 teaspoon chili powder
1/2 teaspoon salt, optional
1/4 teaspoon pepper
1 can (15 ounces) black beans, rinsed and drained
1 can (11 ounces) Mexicorn, drained
1 medium sweet red pepper, julienned
1/3 cup sliced green onions
6 cups torn romaine
1-1/2 cups cooked chicken strips
Additional cilantro or parsley, optional
Directions
1. In a jar with tight-fitting lid, combine the first eight ingredients.
2. Shake well and set aside.
3. In a bowl, toss beans, corn, red pepper and onions and set aside.
4. Arrange romaine on individual plates.
5. Top with bean mixture and chicken.
6. Drizzle with dressing and garnish with cilantro if desired. 
Notes/Tips
1 cup:
259 calories
14g fat (0 saturated fat)
21mg cholesterol
519mg sodium
23g carbohydrate (0 sugars, 0 fiber)
12g protein