Women's Health Week
Published May 13, 2018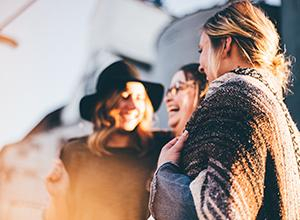 Women's Health Week is 5/13/2018 to 5/20/2018. It is a special observance led by the U.S. Department of Health and Human Services Office on Women's Health with the goal to empower women to make their health a priority and to make health conscious decisions. Evey year it kicks off on Mother's Day, so make sure to celebrate mom also.
To improve your physical and mental health, you can:
Get appropriate check-ups and woman screenings by visiting a doctor or a nurse.
Begin a healthy exercise plan.
Eat a healthy diet.
Get enough rest and practice ways to avoid stress.
Avoid risky behaviors, such as texting while driving, driving without a seat belt, smoking, overindulging, etc.
Visit: https://www.womenshealth.gov/nwhw to read about what steps you can take at a specfic age for a better health!
You will also like