US Supreme Court sides with anti-abortion centers in free speech case
Published Jun 29, 2018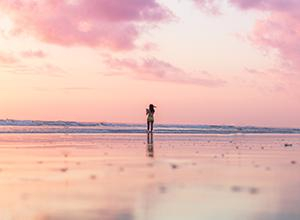 The US Supreme Court on Tuesday ruled that a law requiring anti-abortion centers in California to inform pregnant clients that they could obtain the procedure elsewhere was likely unconstitutional, in a closely watched case on free speech. The justices ruled 5-4 to overturn a lower court decision in the case, saying in the majority opinion that California's notice law "imposes an unduly burdensome disclosure requirement" on the clinics to express an opinion they did not share.
Anti-abortion groups had argued in March before the high court that the 2015 California law, backed by Democrats, violates their right to freedom of expression guaranteed by the First Amendment to the US Constitution. Critics say the centers use deceptive tactics to trick women into thinking they are entering an abortion clinic -- in a bid to dissuade them from going 
through with the procedure.
The case was brought by the Christian conservative group National Institute of Family and Life Advocates, which runs so-called "crisis pregnancy centers." Women with unplanned pregnancies who go to the facilities are encouraged to 
parent their babies or offer them for adoption, rather than end their pregnancies. California's law requires such centers to clearly tell their clients whether they are able to practice medicine and whether health care professionals are on hand. The facilities must also post notices providing information about public programs offering free or low-cost contraception, abortion and prenatal care.
An anti-abortion push has gathered steam in the United States since Trump took office in January 2017, with his mainly anti-abortion Republican Party controlling Congress.
You will also like
Fact sheet